How to View VCF file on PC / Desktop?
Are you struggling to view VCF file on PC? Are they still not opening? Well they will not for sure.
This is the format that cannot be opened without a supported application. Every time you need to open the VCF file, you need to run a compatible tool. Other than that, there is no manual way to view vCard file on PC.
Some Possible Ways to View VCF file on PC
Well, it is possible to open VCF files in an email client such as Outlook. So if you work on a Windows platform and are also configured with an Outlook account, you can import them using the import / export option built into MS Outlook. But, if you want to view VCF file on PC, you will either need to change the file extension or you will need a supported application that can open it.
But, do not try to change the VCF file extension manually by going to its properties. It is possible that your files will get corrupted and you could lose them all for a lifetime.
To change VCF file extension into easily accessible files in the safest and most orderly manner possible. We want to bring you the app that allows you to change the .vcf file format so that you can open them anytime, or you can just view them by opening the app. Every time you want to view them.
vCard Viewer Application
If you want to view VCF file on PC simply or need conversion to view easily without any support. The 4n6 vCard Converter Wizard application is the most appropriate. The app is very adept at getting the job done and it only takes a few moments on your part to fully accomplish the task.
It will provide you with the flexibility to control the process and convert VCF files into many of the formats you want. The app proves to be an all-in-one and one-stop-shop solution that can solve all your problems. We would like to recommend some advantages of the tool so that you can get an overview
You can view VCF file on the application itself
The vCard viewer can convert VCF files into PST files
You can export VCF files into Document Files
Allows you to save the files into desired location
Allows exporting bulk VCF files to any format
Consist of only few steps to fully accomplish the task
Compatible with all Windows operation system.
Now let's take a look at the process that can get the job done in just a few steps.
Steps to View VCF files on PC using the tool
Click on Open option and then click on Email Data Files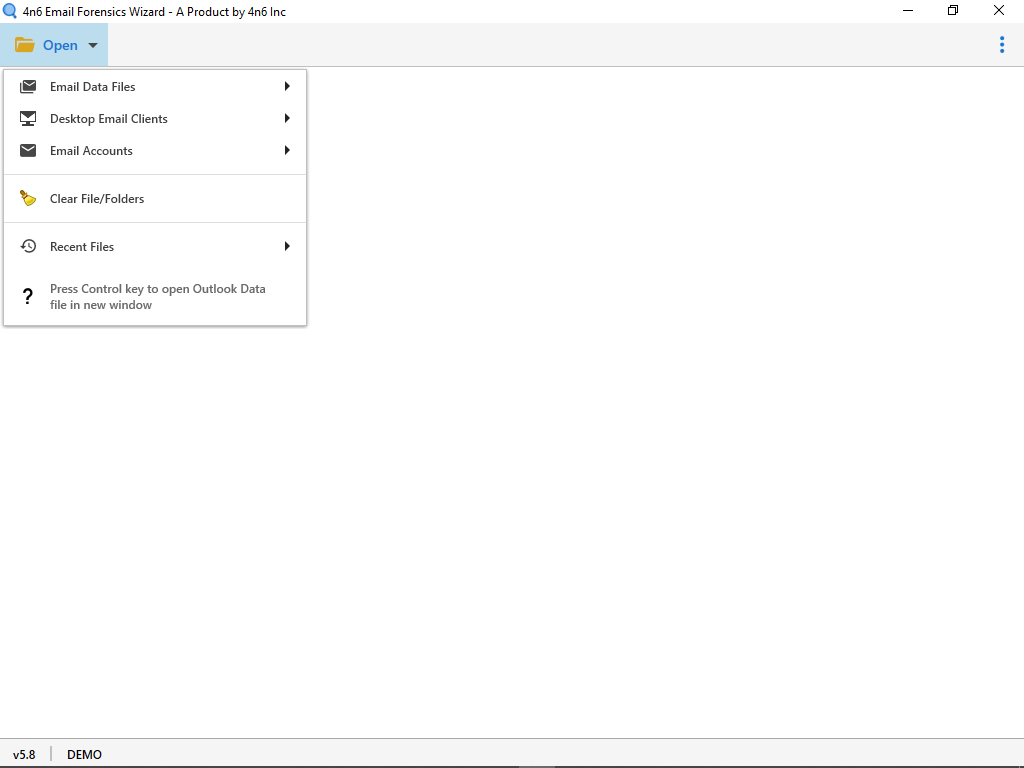 Select vCard Files and the tool provides you dual option to load VCF files that is choose folders and choose files.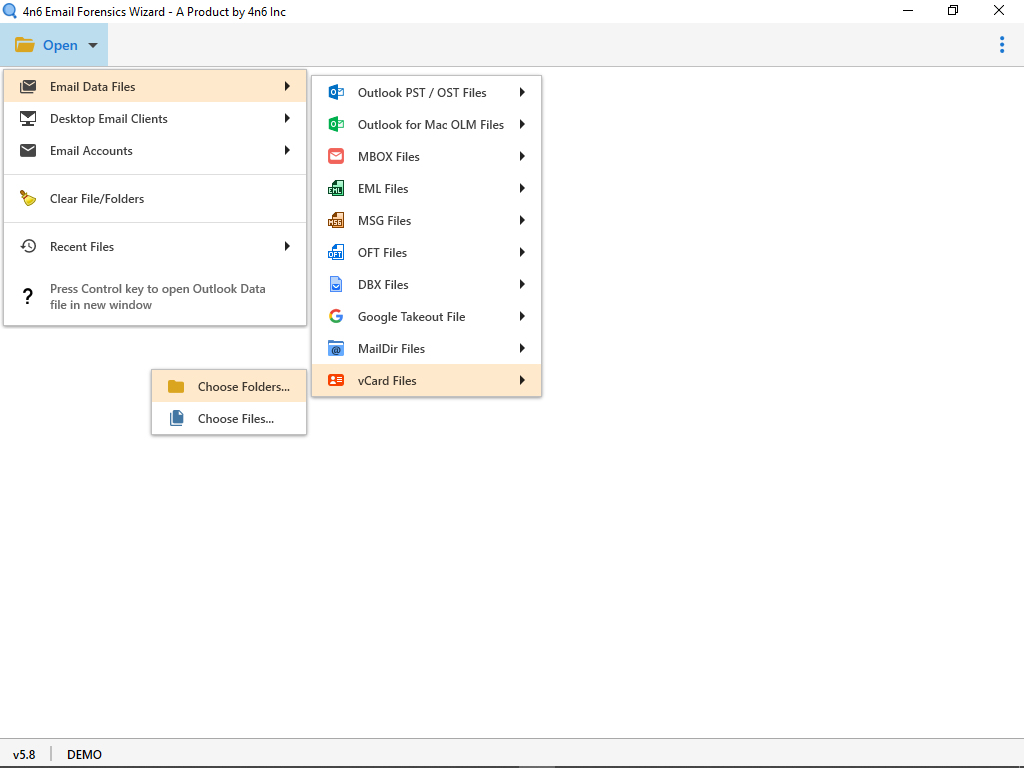 Now you can see that all of the .vcf folders or files are uploaded in the left pane of the tool. Now you can click on the files to open and review them. Here you can view the VCF files. However, if you want to export these files in the format you want, follow further steps: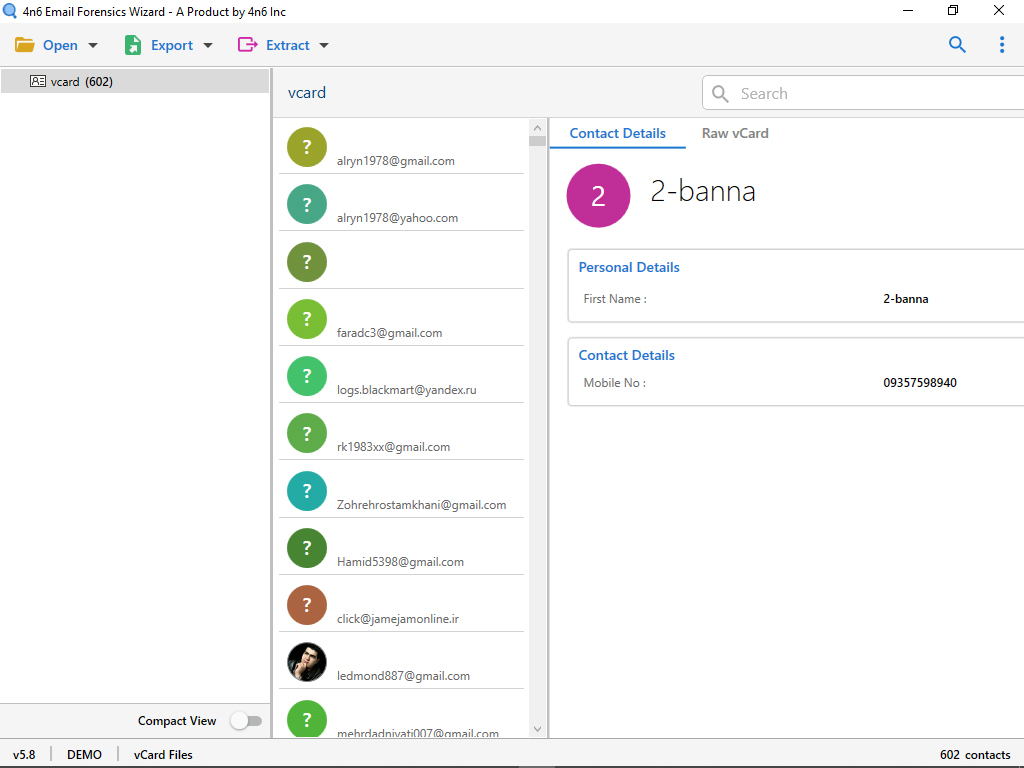 Click on Export option and then select your required Email or Document files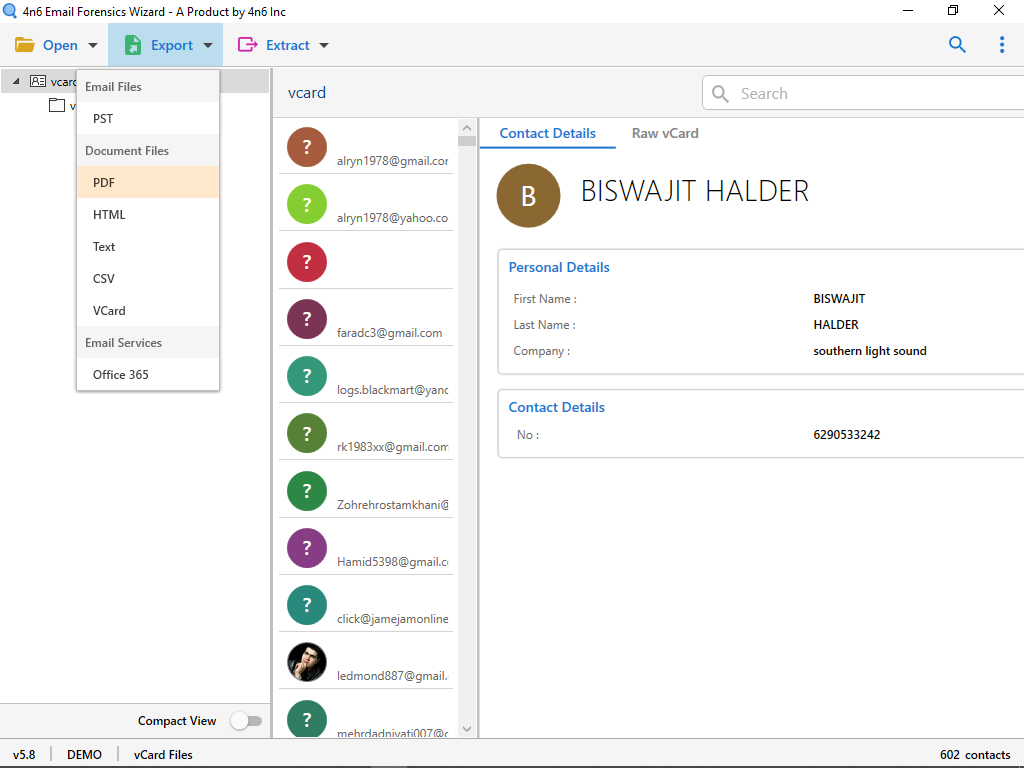 Now browse the location to select the desire destination to save resultant files and file naming option.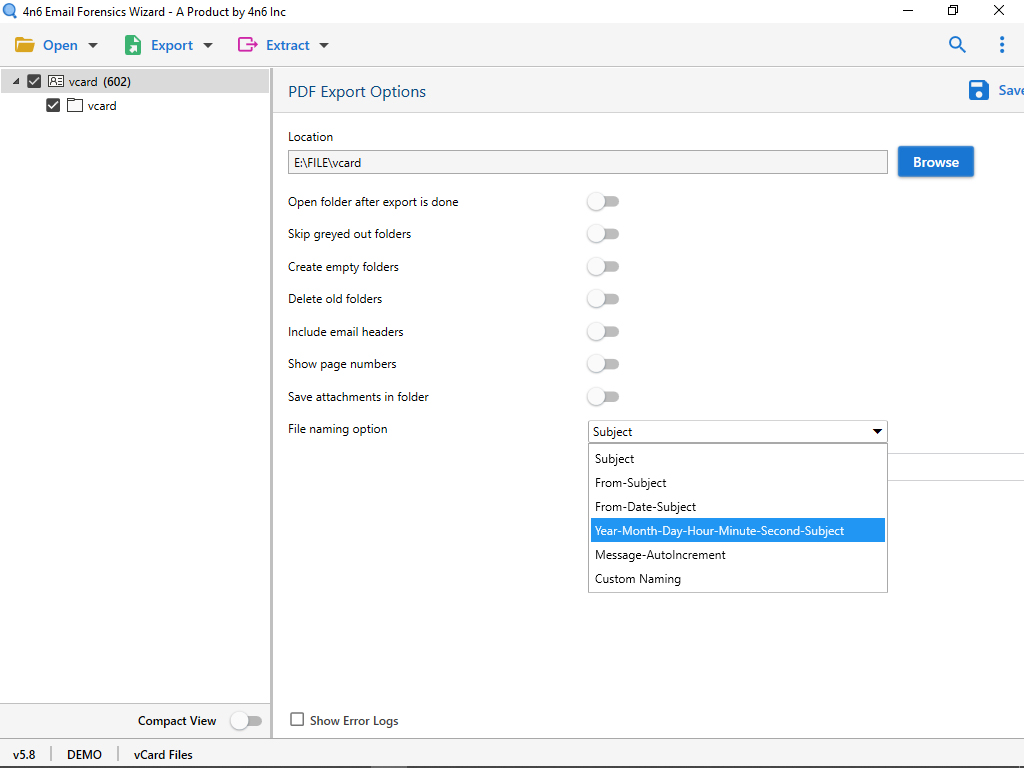 And lastly click on Save button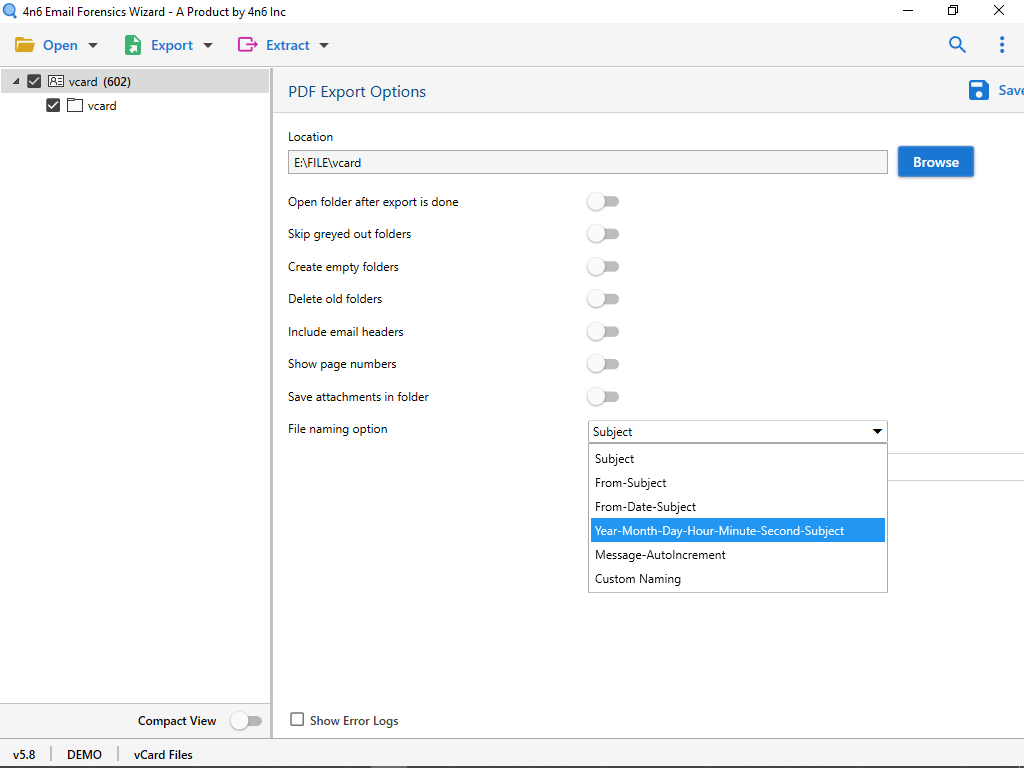 The export begins as soon as you click the Save button. Once the process is complete, you will be given the information along with the tab to directly open the location where your files were saved.
Congratulation! Now you can view vCard file on pc.
Common Questions That Every User Ask
Question 1: Can the tool export multiple VCF files into a single document file?
Answer 1: Yes, if you have a lot of VCF files, you can export them to a single file format.
Question 2: Does the tool support opening a version of vCard files?
Answer 2: Yes, the app is compatible to open any version of .vcf files
Question 3: Are there any limitations in the tool while we are converting the files to others?
Answer 3: No, in the demo version you can only export 10 contacts from each folder. However, if you purchase a license key once, you can export as many files as you want at once.
In Conclusion
It is not possible to open the vCard files manually without the assistance of an application. If you try to open them manually, you can crash them. So if you need a suitable solution to solve this problem, you have to use a vCard Viewer app. With the help of this tool, you can easily view VCF files on PC by converting them or just viewing them with the tool itself.